Public Affairs and Consumer Protection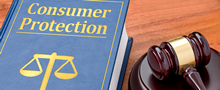 The Office of Public Affairs and Consumer Protection (PACP) is available to answer questions, help you work through disputes with utilities, and document complaints for the Commission on issues that fall within its jurisdiction.

(800) 662-0027
(785) 271-3140

This email address is being protected from spambots. You need JavaScript enabled to view it.
CONSUMER ALERT!
Questions about deferred winter storm costs? Get answers.
It is going to cost more to cool and heat your home. Find out more.
UTILITY ASSISTANCE PROGRAMS
Check our state-wide resource guide for organizations in your area offering financial assistance on utility bills or upgrading your home to be more energy efficient. Click on the map below.